Summer on The Black Suwannee
Forced into a creepy retreat on the banks of the black Suwannee River, 15-year old Emily is compelled by counselors to separate from her mother. But Emily's irritation turns to horror as she learns the deadly truth about their counselors, the origin of a mysterious child's clothes, and her strange new illness. To remain at the Suwannee means death, and with the counselors watching every move she has no way to communicate these dangers to Mom in order to get them out in time or get them out at all.
Stranger With a Black Case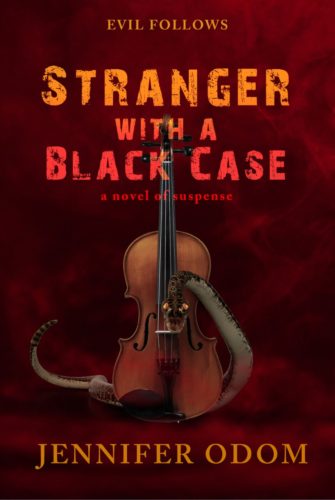 A mysterious stranger shows up with a list and a black case in Tony Vinetti's town of Gaskille, Florida. When Tony discovers Dad's name on the man's list, Tony's blood runs cold. This must be a hit-man, the caller who's been threatening Dad.
Worse yet, the hit man's hanging out with the creep who's been stalking Emily, Tony's girlfriend. Can Tony, an amateur sleuth, get to the bottom of the plot in time to save Dad's life? And maybe even his girlfriend's? Twists and turns never cease in Gaskille–a town suspiciously like Ocala, Florida.
Click on the books above to order from Amazon, or go to BN.com, Kobo.com, Apple iBooks, Walmart.com, and many other places to order.