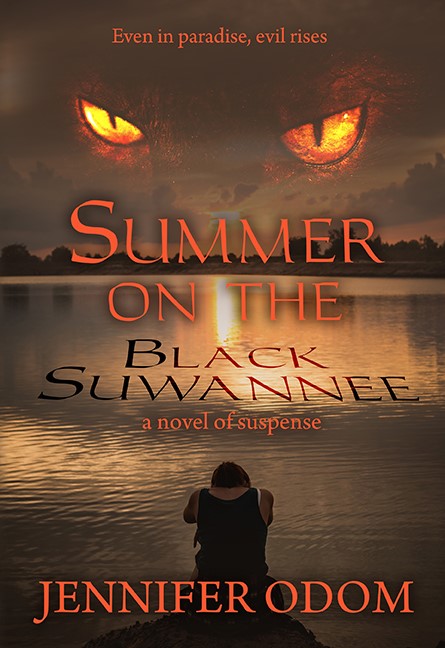 Summer on the Black Suwannee is the first novel in Jennifer Odom's Black Series.
Forced into a creepy retreat on the banks of the black Suwannee River, 15-year-old Emily is compelled by counselors to separate from her mother. Emily's irritation turns to horror as she learns the deadly truth about their counselors, the origin of a mysterious child's clothes, and her strange new illness. To remain at the Suwannee means death, and with the counselors watching every move she has no way to communicate these dangers to Mom in order to get them out in time or get them out at all.
https://www.amazon.com/Summer-Black-Suwannee-Jennifer-Odom/dp/1948679574/ref=sr_1_1?keywords=summer+on+the+black+suwannee&qid=1563306946&s=books&sr=1-1
Click the link above to order. This title is available NOW in paperback. It is available to preorder in hardback, trade paperback, and all major ebook formats from your favorite retailers, including
Amazon,
BN.com,
Kobo.com,
Apple iBooks,
(multiple formats)
walmart.com,
and many others.