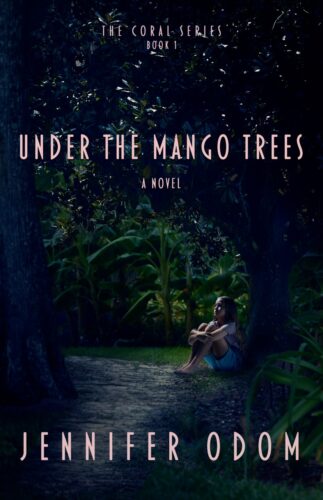 Under the Mango Trees
 Under the Mango Trees is set in Ft. Myers, Florida and follows the trials, tribulations, triumphs, and heartaches of Coral, a neglected 12-year-old from a trailer park. Upon Coral's unexpected, perhaps supernaturally appointed encounter with Rosella, her eccentric retiree neighbor, an unlikely and heartwarming friendship ensues.

But as Coral comes of age, she discovers there is more to Rosella than meets the eye—a secret grief from the past she is reluctant to discuss—a mystery that Coral is determined to unravel.

Under the Mango Trees of the heartwarming Coral Series is a marked departure from the deeper themes of spiritual warfare explored in Odom's The Black Series below.
Summer on The Black Suwannee
Forced into a creepy retreat on the banks of the black Suwannee River, 15-year-old Emily is compelled by counselors to separate from her mother. But Emily's irritation turns to horror as she learns the deadly truth about their counselors, the origin of a mysterious child's clothes, and her strange new illness. To remain at the Suwannee means death, and with the counselors watching every move she has no way to communicate these dangers to Mom in order to get them out in time or get them out at all. Summer on the Black Suwannee is volume 1 of the Black Series.
Stranger With a Black Case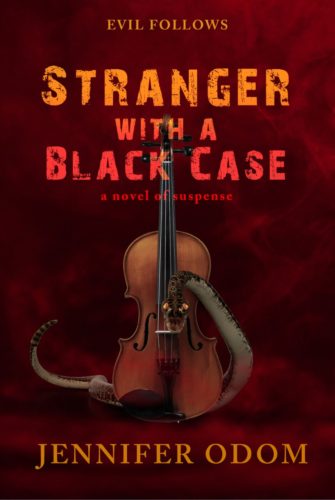 A mysterious stranger shows up with a list and a black case in Tony Vinetti's town of Gaskille, Florida. When Tony discovers Dad's name on the man's list, Tony's blood runs cold. This must be a hit-man, the caller who's been threatening Dad.
Worse yet, the hit man's hanging out with the creep who's been stalking Emily, Tony's girlfriend. Can Tony, an amateur sleuth, get to the bottom of the plot in time to save Dad's life? And maybe even his girlfriend's? Twists and turns never cease in Gaskille–a town suspiciously like Ocala, Florida. Stranger with a Black Case is book 2 of the Black Series.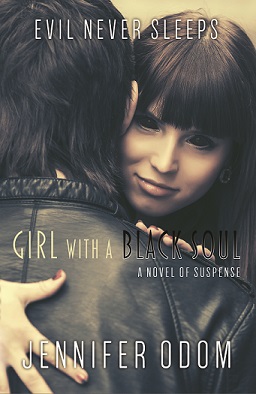 Girl with a Black Soul
When the teen Chad Montgomery is targeted by a bully after his father's death, he takes the wrong fork in the road—a trap set by the evil one—to destroy the very talents that define him.
When his beautiful new girlfriend offers him a place, he grabs his stuff and leaves his home to get his head on straight and bury those talents.
He soon learns that deprivation, scrapes with murderers and the law lead from bad to worse.
Will Chad recognize the source of his troubles in time and fight for who he really is–to confront the challenges head on, or will he slide down the drain?
Girl With a Black Soul, volume 3 of the Black Series, brings the developing mysteries from the first two volumes, Summer on the Black Suwannee, and Stranger with a Black Case, to a twisting, turning conclusion.
Order books from Amazon, or go to BN.com, Kobo.com, Apple iBooks, Walmart.com, etc.